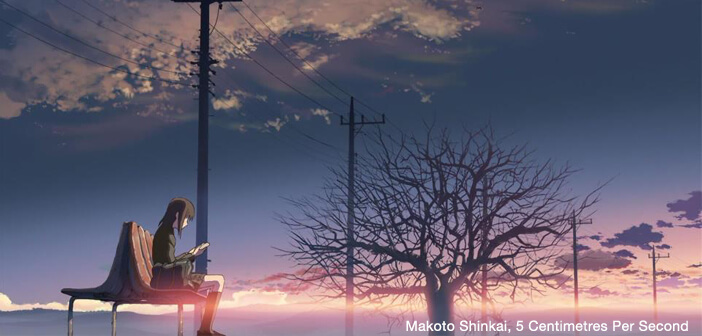 The
talk
explored how the animated films of Makoto Shinkai can act as a useful guide to consider the theological virtues of Faith, Hope and Love. The paper then went to put the films of Shinkai with two German theologians, Josef Pieper and Pope Emeritus Benedict XVI. It concluded that Shinkai's constant exploration of the longing to be in other places can provide a good launch point to see in a new light these otherwise ancient theological virtues. Be that as it may, the parallels are far from complete, as becomes apparent in the exploration of Hope.
Thanks to the help of the good people of the Sydney-based online radio station
Cradio
, the podcast of that presentation is now available, and readers can listen to the presentation in full by clicking
here
.
Labels: Benedict XVI, books, Church and Culture, conference, Narrative, resources, theological anthropology